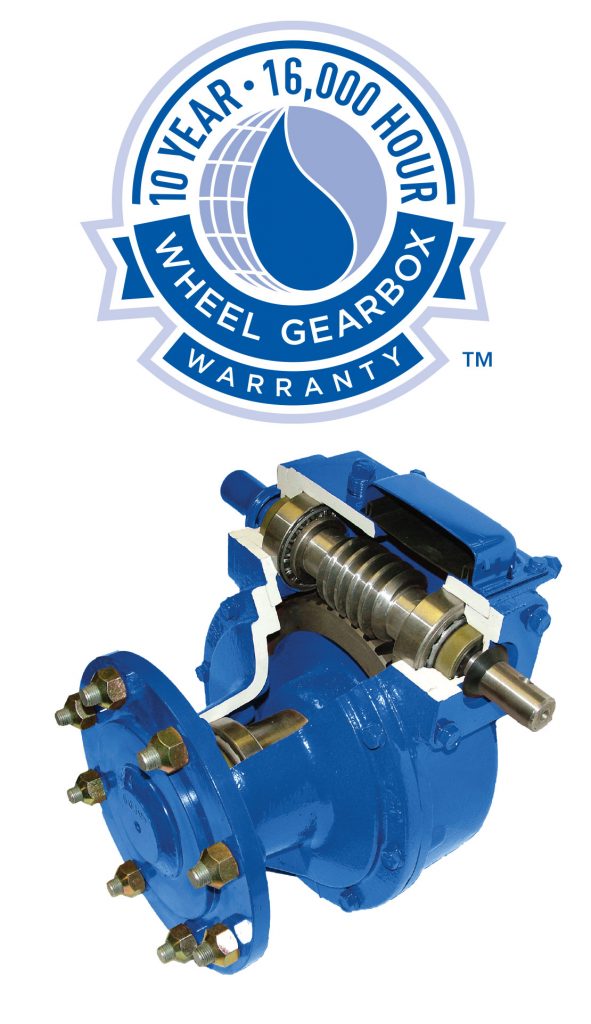 Sporting its signature blue look, this high-performance gearbox will outwork and outlive any competitive gearbox in the field. Designed to support longer hours, longer spans, larger wheels and heavier towers for years of reliable service. Only Reinke can offer the industry's best wheel gear warranty of 10 years or 16,000 hours.
DURABILITY
New, high-torque gears enable greater load capacity.
Extra long carriage bolts allow use with reinforced rims.
The 13-bolt mounting pattern is compatible with most center pivot brands.
LONGEVITY
Provides years of reliable service.
Minimizes gear wear allowing for a longer lifespan.
Reduces running temperatures, extending the gear's life.
Backed by the best warranty in the industry.
Talk with the Ray Mayne Hose and Fittings Expert