Center pivot irrigation gives you the flexibility other irrigation methods are unable to provide. Center pivot irrigation introduces efficiency along with water management all while having a strong economic value. To learn more about our Reinke Centre Pivots, Contact Ray Mayne Hose and Fittings on 03 308 6022.
Resistant to Stress,
Corrosion and Stands The Test of Time.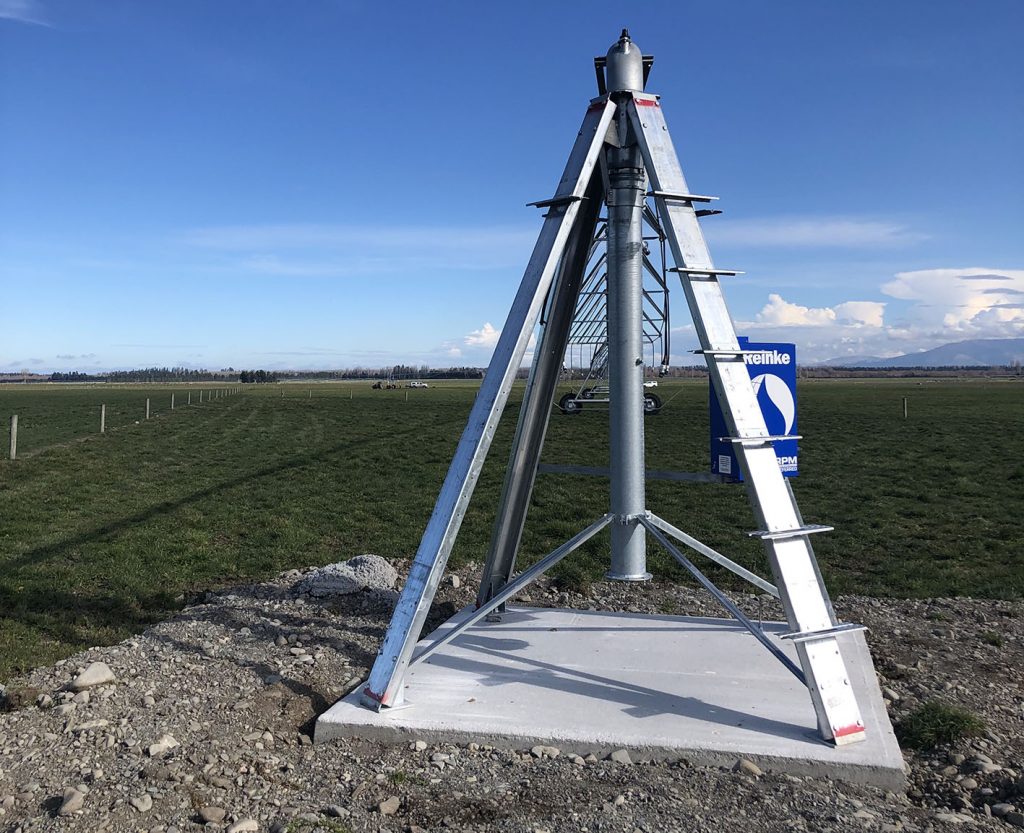 The Reinke name is synonymous with center pivots. Reinke's design and materials add up to a system that is lighter weight, more efficient and longer-lasting than comparable systems.
Let's design a pivot center from scratch. It starts with Grade A materials that never need to be overbuilt and are engineered to withstand the stress and force exerted on them by the pivot system in all field conditions. We'll use heavy-duty, heavy-wall, full-sweep top and bottom elbows that significantly reduce turbulence and improve water flow. Electrical components will be protected by superior corrosion-resistant enclosures. Finally, we'll add a unique hook-and-receiver pipe joint connection to handle challenging terrain. In the end, it will turn out exactly like the one we've created at Reinke. Visually different, but undeniably better.
Our Electrogator and Alumigator lateral move systems receive the same high quality materials and attention-to-detail engineering as the rest of our irrigation line. They also have enough custom features to match your exact needs. When the goal is watering your land, look no further than Reinke.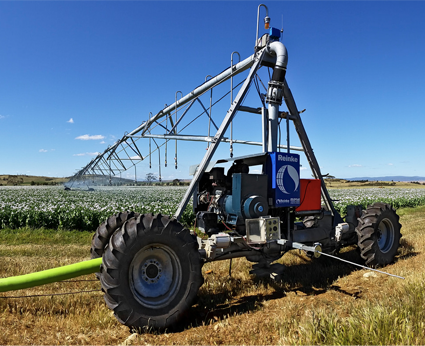 4-WHEEL POWER TOWER/HOSE PULL
Our best option for larger paddocks. Floating axles keep all four tires on the ground, allowing this unit to pull large hoses (up to 2013 millimeters) as required by high flow systems. With either power cord pull or an onboard power supply, this is your right hand man.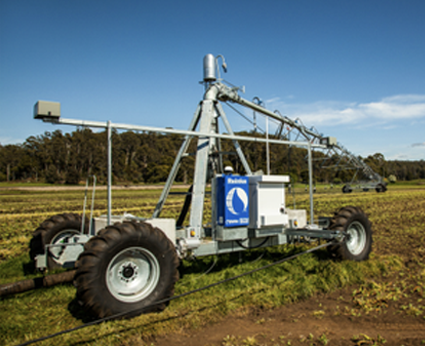 With the ability to irrigate two sides of a rectangular field, our Pivoting Lateral Move is the most versatile system we offer. When the system is finished with one side of the field, it pivots easily to irrigate the other side. It uses only one cart path, no towing is necessary and you're able to irrigate twice as many hectares with just one system.
The Reinke Canal Feed system carries its own pumping equipment and generator within its compact and clean design. You'll also receive annual energy savings from its ability to reduce system pressure loss by using the center-feed option in larger fields.
​2-WHEEL POWER TOWER/HOSE PULL
Our 2-wheeled option offers great versatility with features such as forward and reverse tow options, double inlet hose systems, internal check valves and quick coupler connections on both ends. A double-end feed option is also available.
Talk with the Ray Mayne Hose and Fittings Expert